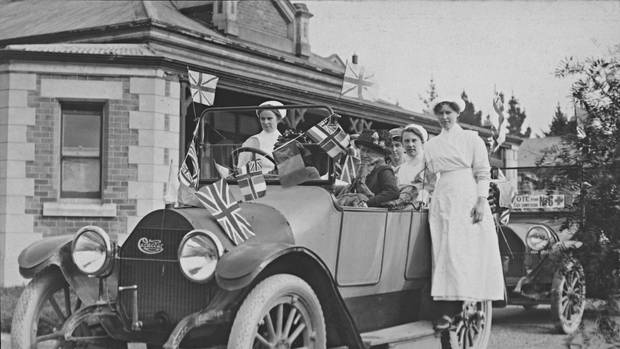 While all New Zealand communities raised money to help sick and wounded soldiers overseas during World War I, Whanganui people took on two special projects.
The exploits of these Whanganui women have been largely unheralded until now. A new book – Make Her Praises Heard Afar: New Zealand Women Overseas in World War One by Wellington writer Jane Tolerton – aims to make amends.
Tolerton looks at two particular operations – Marton woman Beatrice Maunder's Belgian military hospital and the Aotea Convalescent Home set up in Egypt by eight Whanganui women.
Beatrice Maunder was in England when the First World War broke out in 1914, and joined the British Red Cross as a voluntary aide. She went to Ostend to help Belgian refugees who had fled to the coast to escape the German invasion and did such a good job turning hotels into hospitals that the Belgian military asked her to do the same in Rouen, France, for their soldiers.
The French gave her a school building, which she turned into the King Albert I Hospital, the first patients arriving on Christmas Day. After the official opening on Boxing Day, the local newspaper praised Maunder's zeal, intelligence and energy "and the exceptional ability in overcoming the immense number of practical and financial difficulties that beset such an undertaking, especially in wartime". The hospital soon expanded to 200 beds.
In March 1915, Maunder was awarded the prestigious Cross of the Order of Leopold by the Belgian government. The Auckland Star reported there was no better example of the "independent, initiative and force of character" that those born in New Zealand displayed.
Maunder asked her sister in Auckland to make an appeal through the newspaper for funding, and Whanganui mother Nora Wotton decided to dedicate herself to the task. Maunder received Wotton's first letter in May 1915 at the Belgian base hospital in Bourbourg where she was responsible for 1000 beds.
Wotton gathered a committee together in Whanganui, opened a sewing room and set up stalls. She begged dairy companies for huge cheeses and sent them to France.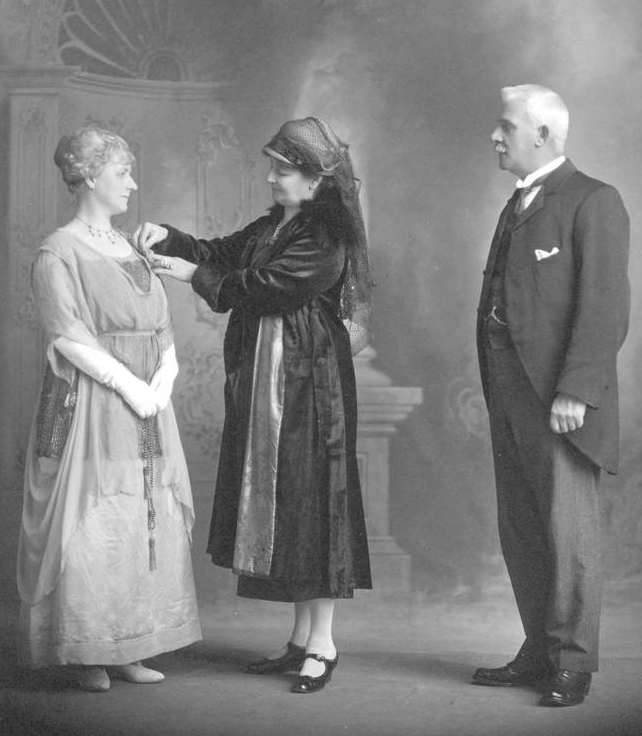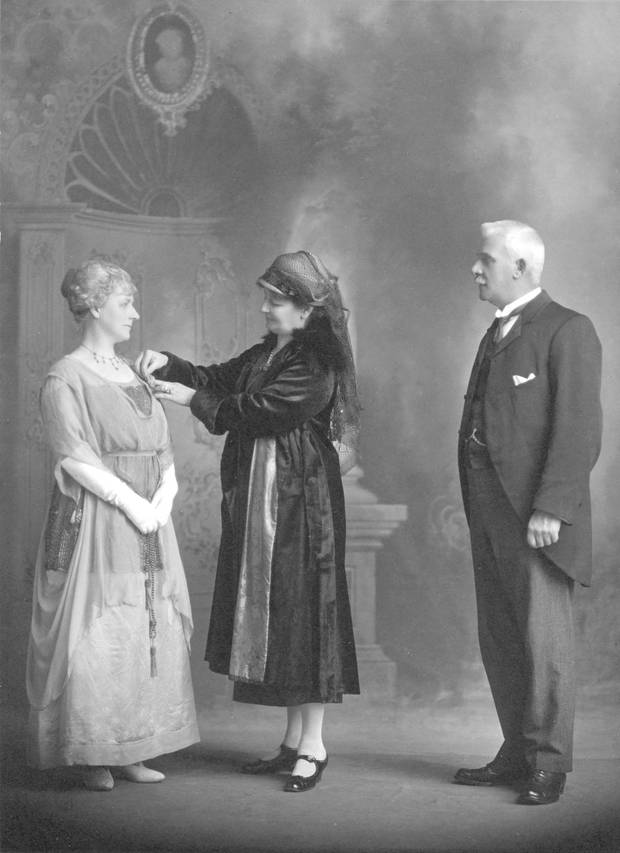 Maunder made it clear how grateful she was. "We out here speak much of our Wanganui friends, co-helpers and co-workers – I know your busy lives and all you have to do and yet find time to do so much for US … The Cheese is greatly anticipated!" she wrote.
The Aotea Convalescent Home was the idea of Mina McDonald who, with seven other Whanganui women, left for Egypt in September 1915, six months into the Gallipoli campaign.
The others were her sister Betty McDonald, Ruth Cameron, Lena McLaren and Mysie McDonnell – all of them volunteer helpers – and three registered nurses, Matron Mary Early, Kate Booth and Nora Hughes.
The women opened the convalescent home in November, while Blanche Cummins collected the funds for it in Whanganui.
Elizabeth Stewart, from Otago, visited Aotea after a couple of weeks' operation and said it had already justified its existence.
When the New Zealand Division left for France, Aotea was the only New Zealand medical facility in Egypt for the mounted riflemen fighting what would become known as the Sinai-Palestine campaign. The three registered nurses became members of the New Zealand Army Nursing Service and were paid by the government, but the other women were not.
An ex-soldier wrote later: "Matron Early was a splendid administrator and a genius at obtaining from the 'heads' whatever was needed to promote the comfort and enjoyment of the New Zealand troops."
After the war, Matron Early took a physiotherapy course in England and settled in Auckland, giving ex-soldiers free treatment and sometimes even paid their children's school fees.
Beatrice Maunder married a London lawyer and brought him to New Zealand for a 1920 visit, during which she spoke in Whanganui and presented Nora Wotton with the Queen Elisabeth Medal from the Belgians.
*Make Her Praises Heard Afar: New Zealand Women Overseas in World War One by Jane Tolerton, published by Booklovers Books and available from bookshops and the Potton & Burton website at $59.99.
■Jane Tolerton is seeking information on women who worked overseas and also those who contributed at home to the war effort. Any information, stories or contacts can be emailed to: info@booklovers.co.nz
Banner Image caption: Nurse and patients in the New Zealand Stationary Hospital, Wisques, France. Ref: 1/2-013470-G. Alexander Turnbull Library, Wellington, New Zealand.