The Nursing Council today announced that Catherine Byrne, currently the director of nursing at Taranaki District Health Board, has been appointed as its new chief executive and registrar.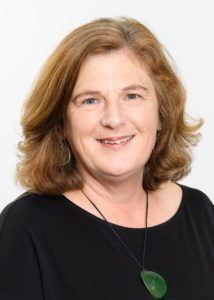 Her appointment as the head of the regulatory body for the country's about 57,000 nurses follows long-time CEO Carolyn Reed signalling in mid-September that she would retire at the end of this year.
It is the second major nursing appointment announced recently following Margareth Broodkoorn's appointment as the country's new Chief Nursing Officer.
Byrne has been chair of the Council since 2015 and her deputy chair Safaato'a (To'a) Fereti stepped into the role as acting chair to announce the appointment of its new CEO who she said came to the role with an "impressive background of practical nursing experience and a strong interest and knowledge of the nursing regulatory environment"
"The Board is very confident that Catherine will be an excellent leader of the Nursing Council of New Zealand and are positive that with her leadership we will build on the constructive changes made to the organisation over the past few years," said Fereti.
Byrne, who has a Master of Nursing degree, was instrumental in helping the Council develop its 2017-2022 strategic plan with its emphasis on 'right touch regulation'.
The Taranaki born and trained nurse graduated as a registered nurse in 1984 and was working as a charge nurse at Auckland's Starship Children's hospital, plus representing senior nurses on the national joint DHB/NZNO Job Evaluation Review Committee, when she stood and was elected in the first Nursing Council election in 2009. She successfully stood again in the following two elections, became chair in 2015 and was re-appointed as chair earlier this year.
Byrne returned to Taranaki a few years ago to take up the role as the DHB's director of nursing where she has been committed to "the provision of a safe, sustainable nursing workforce and professional standards reflecting quality nursing care delivered with pride".
Married with two teenage children she has said she understands the reality of maintaining a nursing career, raising a family as well as facing the daily challenges that nursing brings.  She is a keen gardener who also enjoys kayaking, walking and swimming.