An anonymous donation of $50,000 has enabled Northland District Health Board to offer scholarships to four staff to further their education – including two starting on a path to become registered nurses.
The donation was lodged with the DHB's Health Fund Plus which was set up in conjunction with Northland Foundation to provide a way for people to make donations or endowments.
The general fund can be used for Northland's public hospitals or services to provide "optional extras" in equipment and services, or extra training.
The $50,000 will be distributed to the four successful applicants – chosen from an original 40 – to help pay tertiary study costs.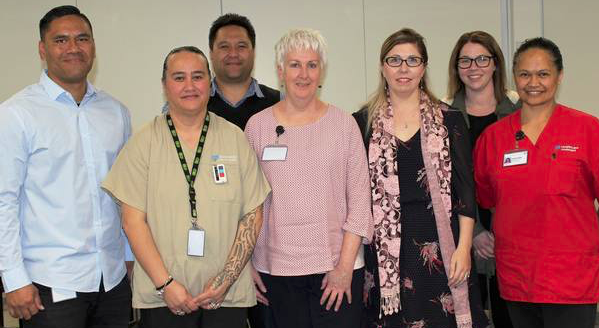 The four successful applicants were Auriole Cook, Amanda House, Glenys Epiha and Daryn Thompson.
Epiha is a health care assistant in the Jim Carney Cancer Treatment Centre. She is studying for a NZ certificate in study and career preparation level 4 so she can go on to become a registered nurse.
Clinical nurse manager Dee Telfer said Epiha has exceptional skills and life experiences to use to the benefit of people she cares for.
"This [grant] will make the transition seamless for her. Glenys will make a fantastic nurse."
Thompson is a community support worker whose scholarship will be put toward his bachelor of nursing studies at Northtec.
Service manager Adrian Hatton said Thompson is already a highly regarded mental health worker.
"He has all the qualities we look for when appointing registered nurses – humanity, honesty, advanced communication skills, intellect, calmness, motivation, engagement and problem-solving skills. Daryn has approached his studies in a serious manner and has excelled."
Cook, an auxiliary worker in the Mental Health and Addictions Department, will put her grant toward her part-time study for an applied diploma of mental health and addictions, level 6.
Her team leader Daniel Manihera said Cook stands out as always positive, striving to implement new strategies or ideas that will benefit the service while keeping everyone safe.
House works in administration in medicine, health of older people and clinical support and is working toward a diploma in business studies from Massey University.
Business and project analyst Amanda Gentil recommended House for the scholarship, saying that while further study would extend her knowledge and skill base, the DHB would, in turn, benefit.