Peter Mealey is a newly qualified nurse practitioner, one of a very small number in Whanganui.
The former Liverpudlian has been in New Zealand for 14 years and, these days, works at Hospice Whanganui, where he has been since arriving in Whanganui from Rotorua nine years ago.
"Wanting to work in Hospice predates my wanting to be a nurse practitioner."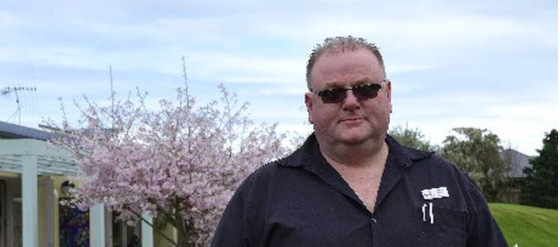 Mealey trained in palliative care in Liverpool and completed a master's degree in medicine before coming to New Zealand as a  registered nurse.
"I worked in Rotorua for five years in chemotherapy and then came to Whanganui. I heard there was a job coming up at Hospice. My wife Jan Gregson is geriatrician at the hospital, and we both got interviewed for a post at the same time."
His interview at Hospice had to be suspended for a short while to allow a man to catch a duck.
"It was bizarre, but I thought if it's that relaxed here, then maybe it's a great place to work," says Mealey.
It was when he was offered the job at Hospice Whanganui that he was asked if he would like to train as a nurse practitioner.
"I said yes, and that's how it started."
There was no cross-credit from his original master's degree, so Mealey had to complete a whole new master's degree in New Zealand through Victoria University.
"Hospice has supported me every step of the way," he says.
"Once you've done your master's, you have to have a training period, so you have an internship, similar to how doctors do their primary study. I did an internship here.
"Then you're allowed to apply to the Nursing Council for recognition, and there are very strict guidelines you need to meet to do that.
"Essentially, you have pretty much all the powers that any doctor would have in prescribing and you evaluate patients as a doctor would, but you're a nurse, so you have that nursing focus primarily."
Internationally, it is recognised that nurse practitioners can practise at the level of GPs but they're expected to have an area of interest.
"Obviously my area of expertise is palliative care. Essentially it has taken six years' training and a second master's degree to get this far."
Mealey's final step was a grilling by a panel of nurse practitioners and was informed the same day that he had passed. That was two weeks ago.
"So I am very newly fledged. That huge amount of training I could not have done without the support of the doctors here."
The doctors at Hospice and in the hospital supervised Mealey's training. Hospice management made sure they gave me time and space to do what I needed to do and have been unfailingly supportive."
Mealey says one of the other motivations around becoming an NP that kept him motivated was visiting people in remote and rural areas.
"The learning starts here, but I hope to stay here in Hospice and do the work I love, see patients and be an asset to the Hospice and maybe pay back some of that support that I've had for all this time."
Both Mealey and and his wife Jan Gregson are now New Zealand citizens.
"From Liverpool, you're a Scouser, so now I'm a Skiwi," he says.
What is a nurse practitioner?
According to the Nursing Council of New Zealand's website:
"Nurse practitioners have advanced education, clinical training and the demonstrated competence and legal authority to practise beyond the level of a registered nurse.
"Nurse practitioners combine advanced nursing knowledge and skills with diagnostic reasoning and therapeutic knowledge to provide patient-centred healthcare services including the diagnosis and management of health consumers with common and complex health conditions.
"They provide a wide range of assessment and treatment interventions, ordering and interpreting diagnostic and laboratory tests, prescribing medicines within their area of competence and admitting and discharging from hospital and other healthcare services/settings."